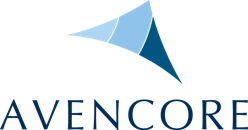 Ready to tackle industrial challenges?
AVENCORE is an operations strategy driven consulting company that specializes in tackling industrial challenges. We lead projects throughout North America, Europe, and Asia from our offices in Paris, Düsseldorf, Heidelberg, New York and Shanghai. As C-level partners, we support multinational corporations, Midcaps and industrial start-ups faced with the challenges of competitiveness and transformation.
As industrial experts, we strive to offer our clients high value-added support by designing and ensuring the implementation of tailor-made, impactful and innovative solutions for concrete, measurable and last-longing results. We provide a fresh and insightful look into complex situations and challenge the status quo, always keeping in mind the best industrial practices.
We are a human-sized company with a make-it-happen purpose! We are a team of « engineer-entrepreneurs » committed to the success of our clients. We hire graduates from top engineering schools and technical universities in Europe and the US. We are men and women passionate about the manufacturing industry, who know how to bring together economic and technical expertise.
AVENCORE is proud to be part of high-end projects: the development of the world's largest wind turbine at target cost; the securing of five European space programs; the reduction of CAPEX for the energy transition - nuclear and renewable; the industrialization of new H2 technologies; the delivery of major military programs.
Good to know
Globally operating locations
Review
Once you have sent us your application, we will review your documents extensively and do our best to contact you as soon as possible.
HR interview
During this 45 min video call with our Recruitment Manager, you will tell us more about your career path and ambitions and we will answer all of your questions about AVENCORE.
Manager interview
Get to know one of our managers and learn more about our projects! During this 60-minute interview, you have the opportunity to convince us that you are the perfect fit for AVENCORE.
Meet the Partners
Meet one of our Managing Partners at the office and work on a case study to show us your consulting skills!
Offer
Congrats! You have convinced us that you are a perfect fit for AVENCORE and we want to make you an offer. Looking forward to welcoming you to the team!
Discover Avencore with Luc, our CEO and co-founder
Natacha-Senior Consultant
Mines ParisTech 2019
Maud - Senior Consultant
CentraleSupélec 2018
Already working at AVENCORE?
Let's recruit together and find your next colleague.